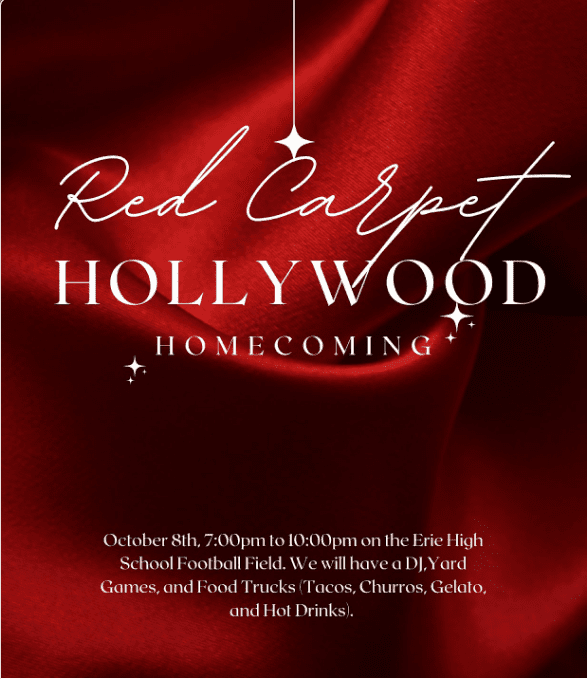 Erie High School, are you ready for Homecoming?
StuGo has been busy planning an amazing Homecoming Dance and Homecoming Week Activities for the student body. With our ever-growing community, the Homecoming Dance will be held at our own Erie Tiger Stadium for the second year in a row! The Homecoming Dance will be on Saturday, October 8th from 7-10 pm.
This year's dance is a Hollywood theme and is called "Red Carpet Ready." Some of the special features of this year's dance include an amazing DJ with a professional light and sound show, outdoor games, a hang-out area, decorations, and food trucks! All students will get a free hot drink from one of the food trucks and can purchase additional treats from the other food trucks.
Students must purchase tickets online by Friday, October 7th at 2:45 pm. The link to buy tickets is HERE. Students must have their own digital ticket and school ID to enter the dance. If a student plans to bring a guest from another high school, they need to complete the guest form located in the front office or their All Grade Schoology page prior to purchasing a ticket for their guest. The guest form must be completed and returned to the office for the guest to enter the dance. Guest forms are due Friday, September 30th.
We look forward to seeing you at the Homecoming Dance 2022!