Career Development Center/ Innovation Center Classes
Students at Erie High School have a bevy of additional course choices available by taking classes at Career Development Center (CDC)/ Innovation Center (IC) Classes. Though students are welcome to provide their own transportation to those campuses in Longmont school buses are available to transport students to and from EHS. The schedule for these buses is available on this website at Home > About > Hours and Location or by clicking here.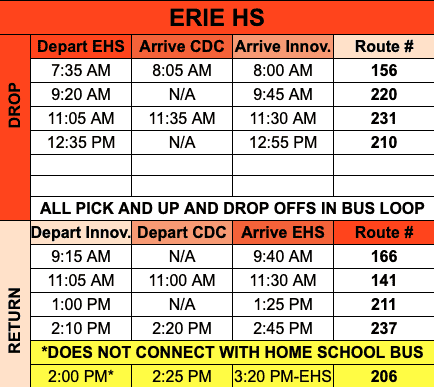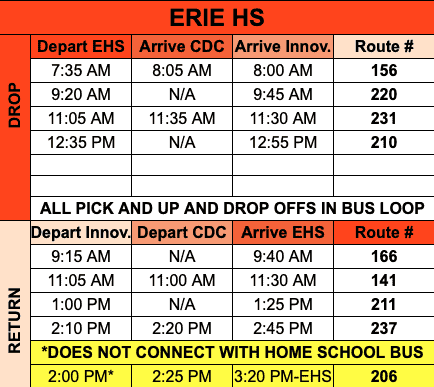 Because the buses bring students from all over the district to and from CDC and IC they maintain a rigid schedule. It is very important for you to be waiting for the bus prior to its departure time or you risk missing your ride.
This year CDC/IC classes begin on Thursday, August 19th. Prior to that date, students may find a quiet place in the library, mezzanine, or Junior/Senior lounge to work during that time.