As you know, on Friday SVVSD sent out an update for parents:
Thank you for your patience as we work with the Town of Erie to address the ongoing traffic congestion around Erie High School and Soaring Heights PK-8 due in part to the construction on County Road 5. Our building principals and central administration staff are currently working with the town on a mitigation plan that will ease traffic and safety concerns during school hours. Accordingly, on Monday we will share a communication with additional information regarding these mitigation strategies and potential impacts on our students and families. We wanted to communicate with you prior to the weekend to let you know we are addressing this matter with a sense of urgency.

SVVSD Email to EHS Families 8/20/2021
In addition to this update, we want to ask that you keep a few things in mind that will move traffic more smoothly during drop-off/pick-up times.
Parents should ONLY use the drop-off/pick-up lane for drop-off/pick-up. Doing this in the parking lot creates additional congestion and will always take longer than using the correct lane.
During morning drop-off, we are making the south entrance to the school a one-way street. The left lane will be for students entering the parking lot and the right lane will be for parents dropping students off. This will move cars off of County Road 5 more quickly for a better traffic flow.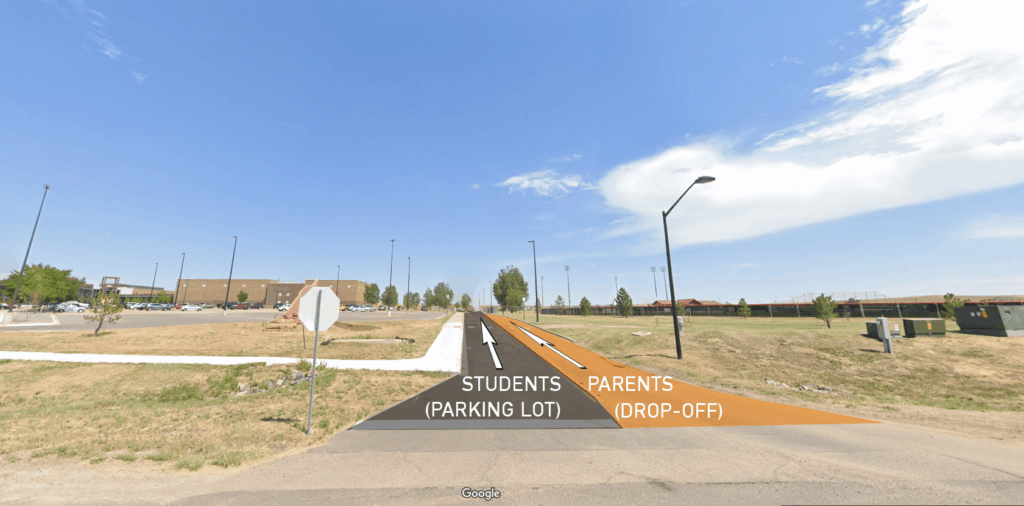 In the afternoon the south exit will be two ways. The right exit lane is for right turns only. This prevents dangerous and blind left turns from the school onto County Road 5.
We will continue to assess the construction project as time goes forward adjusting our traffic flow if necessary to get people into and out of the school as quickly as possible.
The morning traffic was improved greatly by some students and parents simply arriving earlier as mentioned in the story about parking lot safety in an earlier edition of this update.
We thank you for your patience until the road construction project is complete.