Do you know someone who has what it takes to be an Erie Tiger?
It is my pleasure to invite you to the 2021 Erie High School Open House on Wednesday, November 3rd at 6 pm.
On behalf of our staff at Erie High School, we are eager to meet students and parents who are looking to become part of a welcoming family atmosphere that provides many opportunities for an enriching and rigorous education in academics, fine arts, athletics, and leadership. We are particularly excited to share information about our Academy of Engineering and Aerospace, the Erie Tiger Network, and our Advanced Placement Capstone Program.
At the Open House, you will have the opportunity to meet our outstanding teachers and staff. Prior to attending, please complete this short questionnaire. The night will start promptly at 6 pm in the auditorium, so be sure you arrive early enough to park and enter through the front entrance of Erie High School. 
If you have questions in the meantime, do not hesitate to contact me by phone or email. Take care, and have a wonderful weekend. We look forward to seeing you on Wednesday, November 3rd.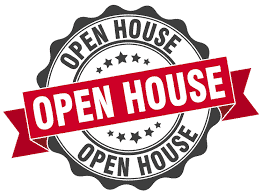 Erie High School Open House
November 3rd, 2021 6pm