EHS senior honored by 4H for leadership
Students at Erie High School have a wide variety of interests and skills. One of the interests of a number of students at EHS is agriculture. Agriculture spans a giant range of interests and types of participation from the farmhouse family with a ranch or crops to the trillion-dollar industry in the United States that provides the world with its source of nutrition. Erie High senior Aidan (AJ) Turner is involved in that world and is rapidly becoming a moving and shaker in the field.
What is now 4-H began in the early 1900s, when youth agriculture clubs appeared in different parts of the country at the same time. These early efforts were organized in rural schools or through "Farmers' Institutes" organized by agriculture colleges to bring the latest scientific information to farmers and their families. In 1914, the U.S. Congress passed the Smith-Lever Act formally established Extension work on a cooperative basis among the U.S. Department of Agriculture, the state land grant colleges, and counties in each state. Funds were included for youth programs, which became known as 4-H in 1924.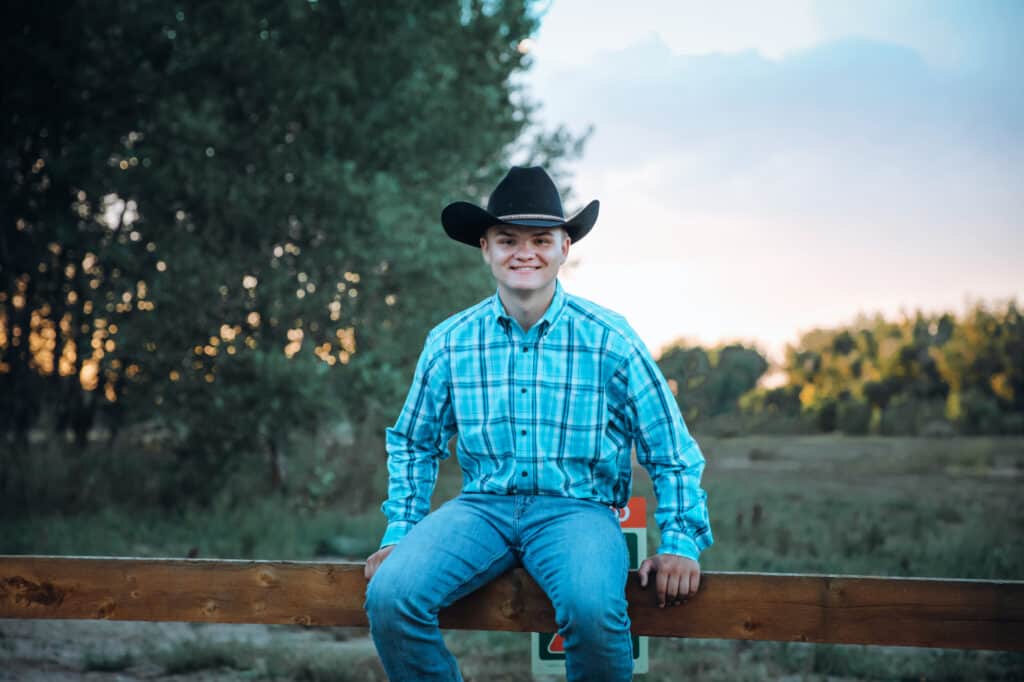 AJ started his 4H career at the club level then quickly rose to the county level at the Boulder County Youth Council. Later, he became a Senator for Boulder County for district meetings. This means he made decisions that impacted 4H in counties other than Weld. This year he has the honor of being the president of District 2 which encompasses Weld, Boulder, and Adams County. Along with running district meetings, he is now on the State Board of 4H where he makes decisions that impact 4H in the entire State of Colorado.
Recently, Aidan won an award at the county level. To earn the award, one must be nominated by an adult, fill out the application, get a call back for an interview and then do well in the interview. This award is very difficult to win because applicants are up against seniors in the entire county and there are only 8 people called for an interview! The people running against AJ were all great opponents and they had just as much experience but the judge thought AJ did the best interview and helped out the most over the last year.
Congratulations, AJ, on winning this award and serving your community well. We look forward to watching you in your future as you pursue a career in law as it relates to agriculture!