4A Football State Championship Game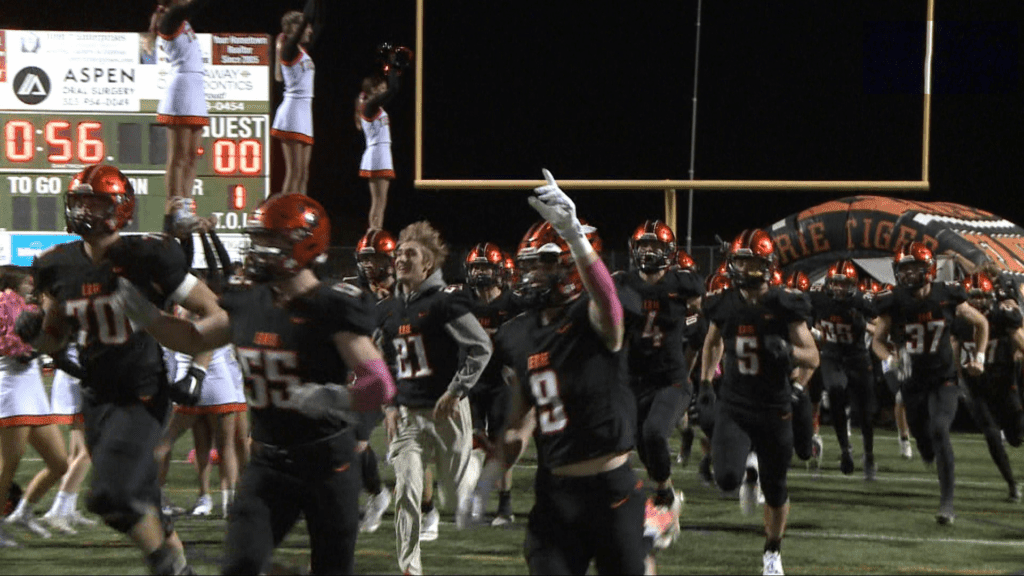 The undefeated Erie High School Tigers have won their way to the State Championship game versus the Chatfield Chargers with our 13-0 season! The game will be on Saturday, December 4th, 2021 at 11am at Empower Field at Mile High.
Please purchase your tickets here prior to the game so that you can get right in to support your Tigers.
Parking Information:
Stadium parking is FREE and the lots open at 9am.
Erie fans will be directed to park in the southeast parking lots (Lots A & B).
Please don't use Lots C & M or J. Those are for 5A teams' fans.
Handicap parking will be available in Lots B, C and J.
If you plan to tailgate before the game, please back your vehicle into a parking spaces on the outerperimeter/edge of the parking lot you park in. For a full list of tailgating policies, click here.
Arrive early and please consider carpooling.
(Please follow the instruction of parking staff and traffic flaggers on gameday, as parking plans are subject to change depending on traffic volume.)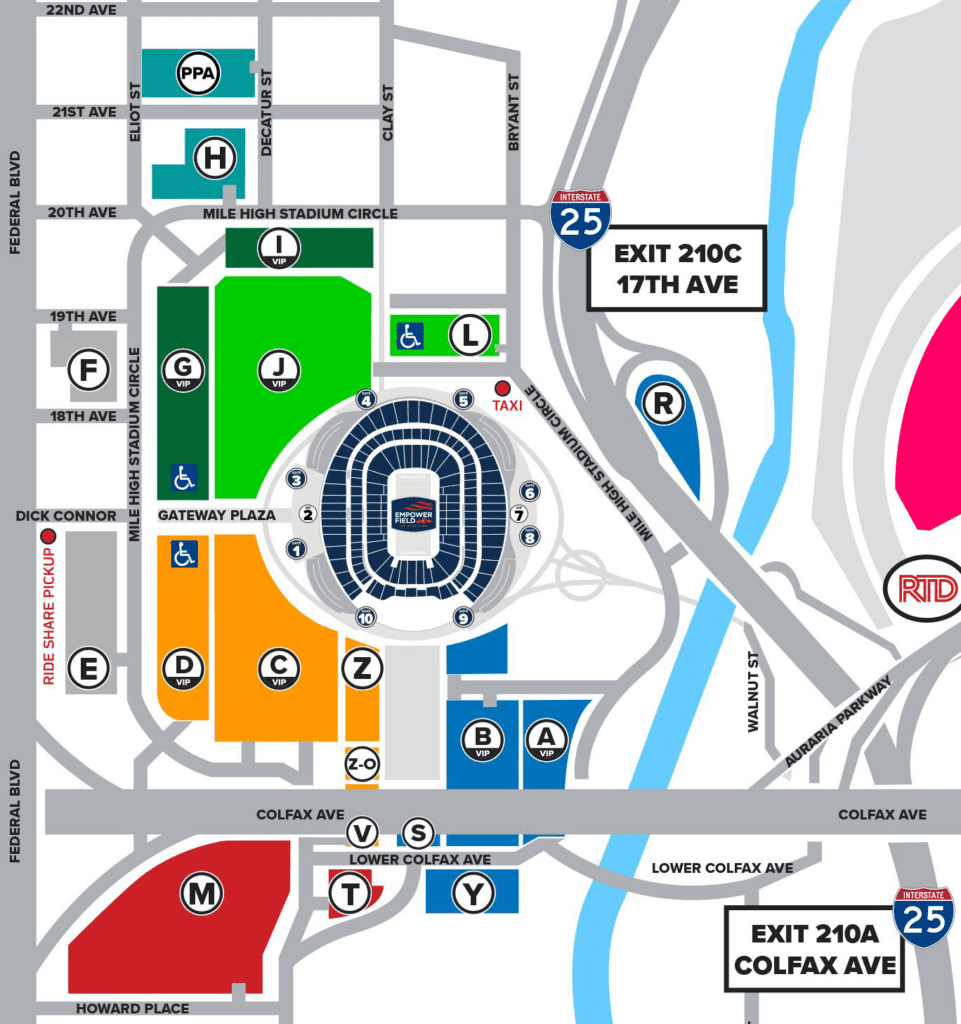 Stadium Information:
Tickets:
PLEASE buy your tickets in advance. If you don't:
The main ticket office is located on the south side of the stadium between Gates 9 & 10 and will open at 9am. Be sure to get there as soon as you can as the process of purchasing tickets and getting through security will take time…time you will be missing the game.
Tickets are $15 and all seating is general admission.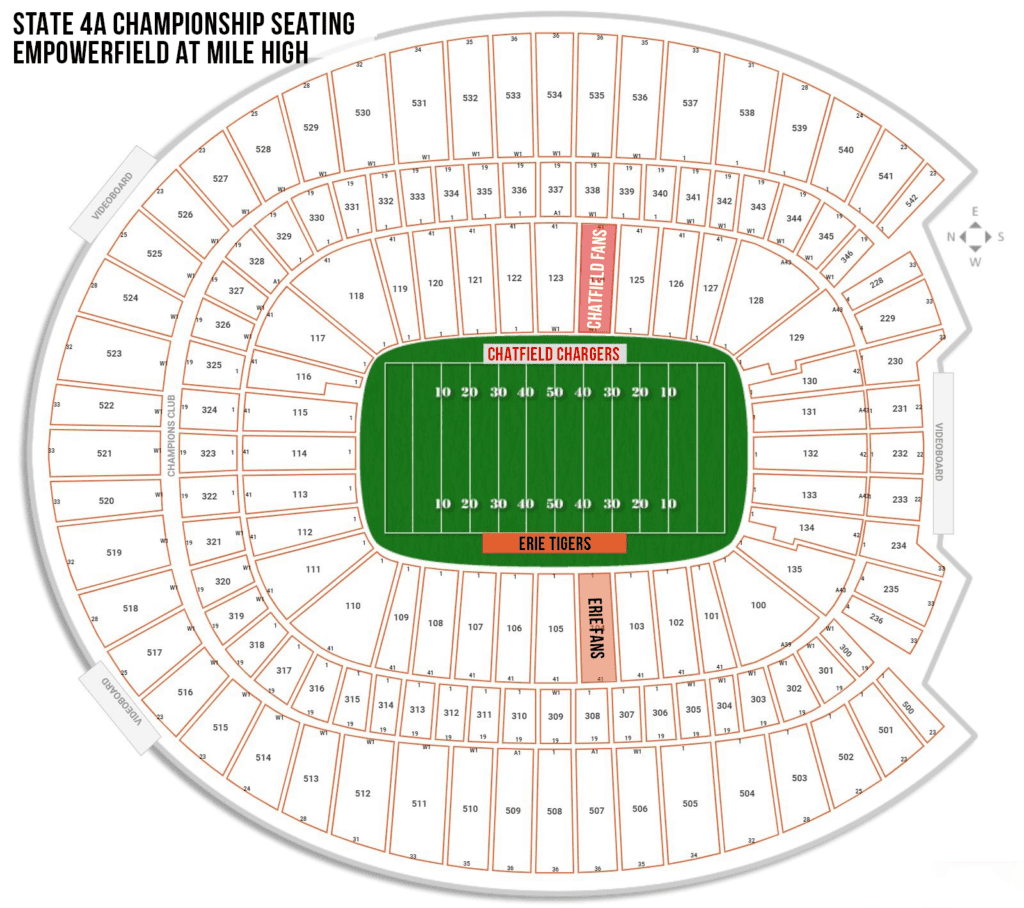 Suites:
Suites are located on Level 2 of the stadium. To access suites, use the elevators on the main concourse across from Section 105, near the west 50-yard line.
Tickets will be checked prior to accessing the elevator.
For information on purchasing a suite for Championship Saturday, please contact the Box Office at 720-258-3382.