EHS Sophomore Wins Boulder Film Festival!
This week's Spotlight on Excellence features EHS sophomore and theatre student Evan McKercher. Evan was a big winner in the 2022 Boulder International Film Festival in the category of Teen Short Film. His film "Two and A Half Souls" was named Best Thriller in this years competition! This is the same short film he competed with at ThesCon last December which received him a Superior rating (the highest rating) and qualified him for the International Thespian Convention this summer.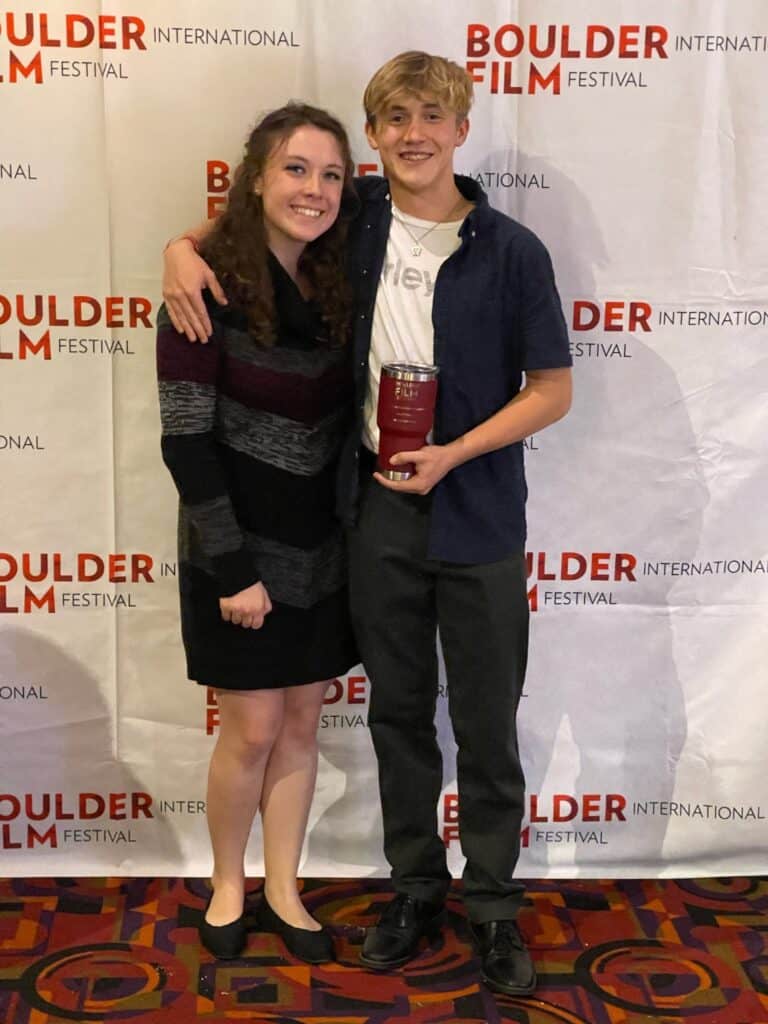 The Boulder International Film Festival brings films and filmmakers from around the world to Boulder for a four-day celebration of the art of cinema. BIFF consistently features a wide variety of films from local, national, and international filmmakers, including many that have gone on to significant box-office success and multiple Oscar nominations.
The Boulder International Film Festival attracts more than 25,000 film enthusiasts, media, and industry each year. BIFF has been proud to host and celebrate some of film's most talented people, including Alec Baldwin, James Franco, Shirley MacLaine, Alan Arkin, Martin Sheen, Oliver Stone, William H. Macy, Peter Fonda, Chevy Chase, David Crosby, Emilio Estevez, Jakob Dylan, and many more.