Changes for football games
Thank you for your continued outstanding support of our Erie High School athletic and performing arts programs. The fan turnout and passionate support for our programs has been exceptional, and we continue to refine our event protocols to ensure the safety and enjoyment of everyone in our community. To this end, we will be implementing the following changes effective Friday, September 23, for all remaining home football games to best support our students, staff, families, and community during these highly-attended events:
During football games, the field to the west of Tiger Stadium, and all surrounding components of the athletic complex will be closed.
A designated path from the stadium to the concession stand and restrooms will be established to maintain pedestrian traffic flows and enhance event security.
Our administration and safety team will adjust our supervision protocols to ensure increased presence and supervision throughout the stadium and athletic complex.
All students who attend the game are expected to watch and support our student-athletes within the stadium area.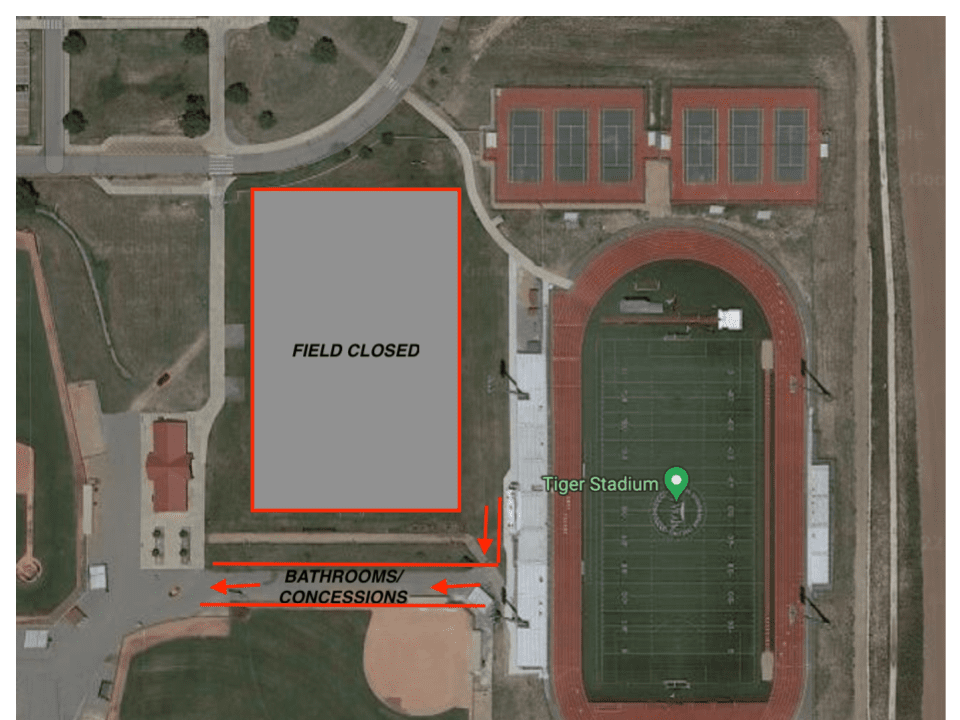 We appreciate your partnership and support in ensuring a safe, supportive, and positive environment. If you have any questions about these changes, please contact our front office at 303-828-4213.
Go Tigers!
Josh Griffin
Erie High School, Principal